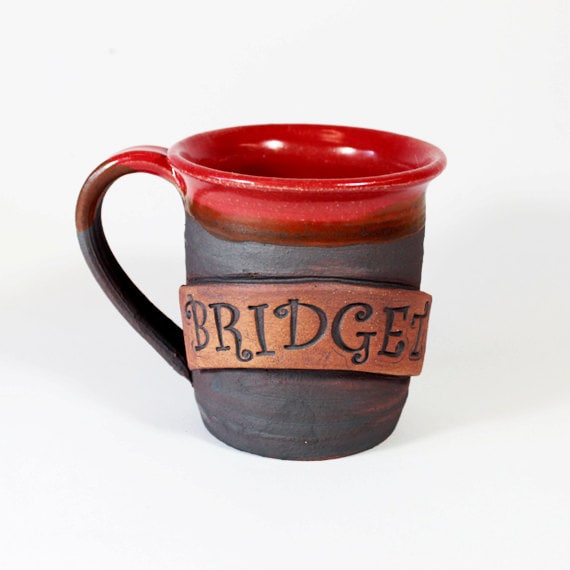 Personalized Cup
What is your name and shop name? What do you sell? How did you start selling what you are selling?
My shop is called MuddPuddleStudio

. I sell beautiful hand craft pottery as well as awesome ceramic sculptures. I have been selling sculptures for over a decade now, and now these wonderful mugs this year only.

How do you celebrate Christmas?
We love going to festivals, good food, good friends awesome gift giving!

What is your favourite Christmas song?
It's beginning to look a lot like Christmas brings it home for me.

What is the best present you've ever gotten?
Clay. I recently gave up art, but was given some clay, and I fell in love all over again.

What is the best present you've ever given?
I gave and installed excise equipment for my grandma, who broke her leg, it helped rehabilitate her leg.
Visit MuddPuddleStudio on Etsy