What is your name and shop name? What do you sell? How did you start selling what you are selling?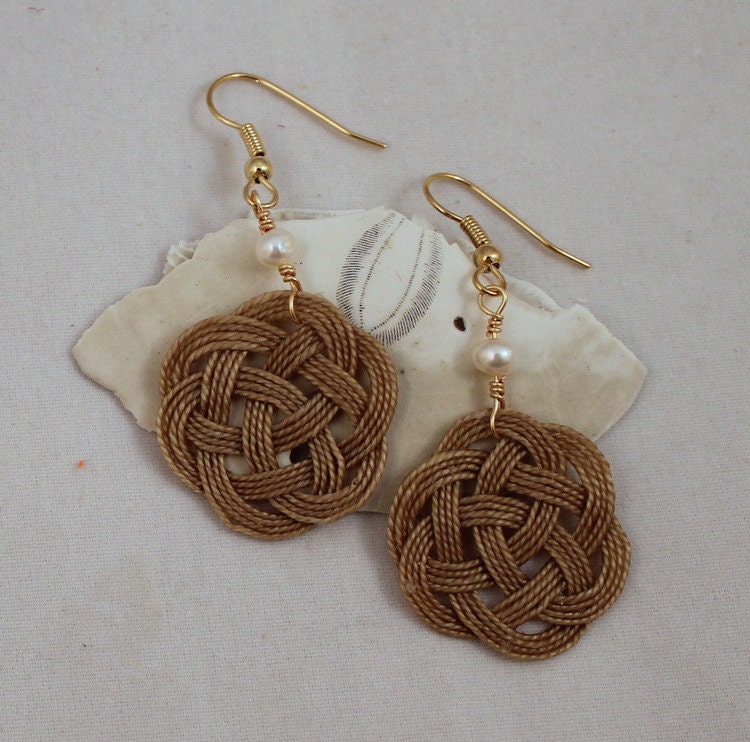 I am Natasha and my store is Stalking the Wild Snark

. It is named after a Lewis Carroll poem. I create a variety of items from paper goods to earrings and even doormats, but every item is either nautically-inspired, recycled, or both. My 'signature' items are crafted from traditional maritime knots. As a former tall ship sailor, these knots are near and dear to me - I hope to keep this dying art alive. My Etsy store says it was started in April, but I didn't list any items until June 2012, so I'm still pretty new to this.

How do you celebrate Christmas?
My favorite Christmas traditions are opening one present on Christmas Eve and actually celebrating the 12 days of Christmas all the way through to Epiphany.

What is your favourite Christmas song?
I love Good Kind Wenceslas.

What is the best present you've ever gotten?
A five--piece set of aluminum core, stainless steel clad cookware.

What is the best present you've ever given?
A battery-operated, belt fed Nerf machine gun. At least, I thought it was pretty cool.
Visit Stalking the Wild Snark on Etsy