What's your name and your shop name?
I'm Jen, the owner, chief coffee-drinker, and head paper-cutter of Caffeinated Papercuts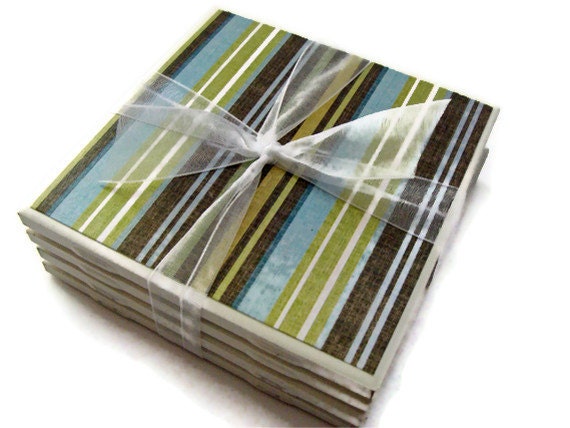 What do you sell?
Greeting cards, wedding invitations, tile coasters, recipe clips, gift tags, treat bags, magnets, coffee cozies, ornaments...and that's just what's already made and not still rattling around in my head! I have a paper addiction, so if I can think of something fun to make out of it, I do it! That way I get to buy more paper and make more things.

How did you get into your craft?
Well, not necessarily the way you would think. I didn't ease into it through classes or scrapbooking or the like, I jumped in the deep end! When I was looking for wedding invitations for my own wedding, I found absolutely nothing I liked. Nothing! I remember looking through catalog after catalog and seeing nothing but bland, overpriced, over the top invitations that did not reflect my style at all. So, I tossed the catalogs aside and started designing my own invitations...then the programs...table numbers...thank yous...you get the idea. I've never looked back.

Who/ What inspires you?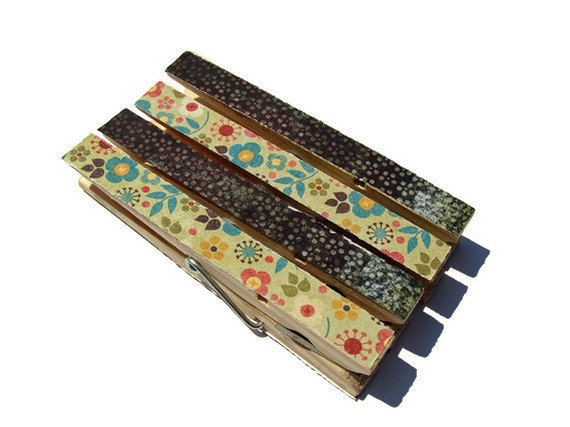 No one thing, usually it's a combination of elements; colors, nature, the time of year. Sometimes it's a beautiful piece of paper I just *have* to find something to make out of. Other times it's coming across an item and going "well, they almost had an interesting idea here...but if I changed this and that, added something here, then you've really got something!" I never know when inspiration will hit, so I've learned to always be open to it.

How is Christmas celebrated in your family?
Hahaha, get comfy, this is a long yet fun story! Our celebration starts on Christmas Eve morning with breakfast out with my whole family; parents, sister & fiance, my Gram, and my husband & son. Then it's home to run around like crazy finishing up all of the wrapping & gift-making for my in-laws before heading out to their house for Christmas Eve dinner. My husband has 3 brothers, 2 step-sisters, and 1 step-brother. When you add in fiances, boyfriends, girlfriends, and a nephew plus some extra extended family, I fully expect there to be...let's see, carry the 2...18 people in the house this year. Maybe more as you never know who will drop in to say hello.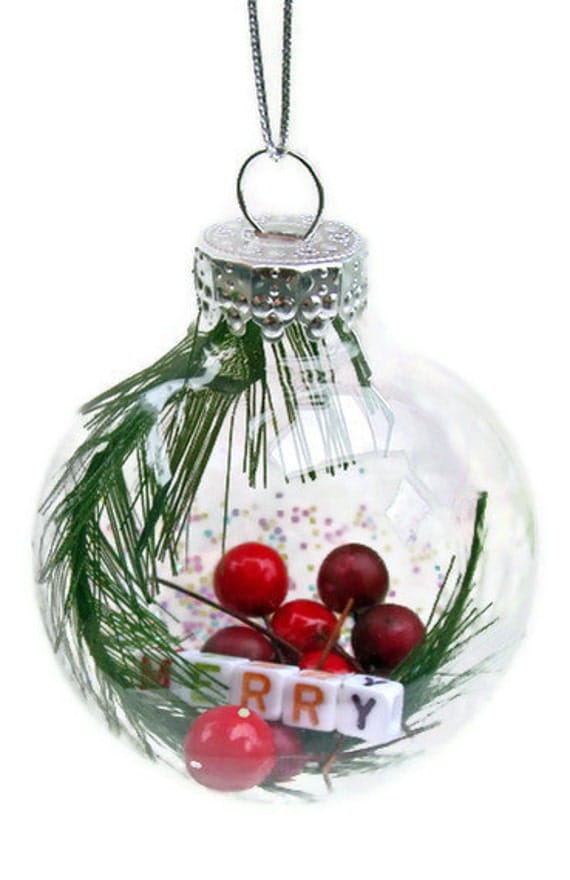 Dinner is had, gifts are exchanged, and general silliness ensues. When we finally leave there, it's back home to tuck a little boy into bed before Santa arrives. Christmas morning is just us and the kitties at home and I wouldn't have it any other way. The iPod is playing Christmas music, stockings and presents are opened, and 5 cats are chasing paper balls around the house. Later on in the day we make our way over to my parents' house for dinner, where we're joined by my sister, her fiance, and my Gram again. More presents, more food, and more silliness follows. Eventually we make our way back home and usually fall asleep by the tree. It's a very, very enjoyable couple of days.

What is your favourite Christmas song?
Oh no, don't make me try to pick only one! I don't think I can, truly. It's not Christmas for me until I've listened to Robert Goulet's Christmas album, all of the Trans-Siberian Orchestra albums and some Canadian Brass. What's now going through my head is Neil Diamond's 'The Christ Child is Born' (at least I think that's the name of it, don't hold me to it).

What is your favourite tradition?
Hmm...is it greedy of me to say presents? :) It's seeing all of our family and watching their faces when they open your gifts. It's laughter, running jokes, and stories. Oh, and I HAVE to ready 'Twas the Night Before Christmas and Little Critter's Christmas on Christmas Eve. My dad always read them to my sister & I (yes, even well into our teens and early twenties) and now I get to read them to my son. It's not Christmas without them!

What's for dinner this Christmas?
Christmas Eve, I have no idea. We show up and there's tasty food. Christmas Day there will be turkey, ham, sweet potatoes, baked potatoes, cranberry sauce (that they won't let me have until the very end...I might love it...), and stuffing. We always have the same thing.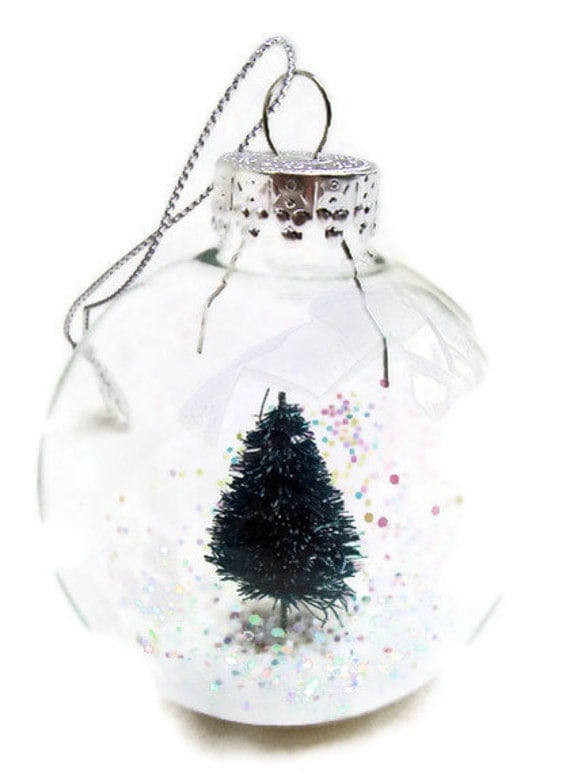 What Christmas gift did you get as a child that you particularly remember?
I was big into My Little Ponies and the old Kitty Cucumber collectibles, so getting those were always a treat. Homemade Care Bears that I still have are right up there, too; my Good Luck Bear sits in my craft room to keep me company. Each year we get a 'special' ornament and it's always exciting to see which one.

Share your tips for non-stressful, peaceful Christmas.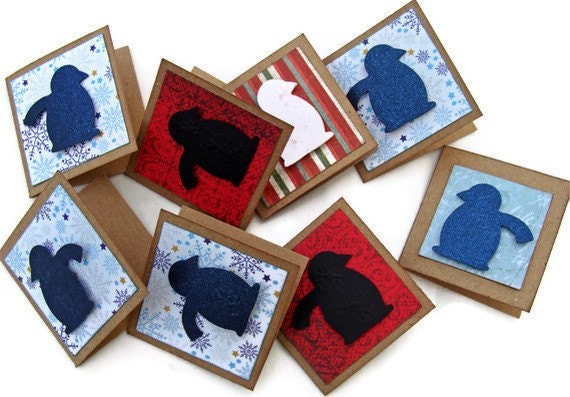 As soon as I have one, I will gladly tell you how I did it!

Which stocking stuffer do you sell? What's the story behind them? Have you given them as gifts to for your family and friends?
I have several, but a few have good stories. I gave my sister and her fiance two sets of handmade coasters last year for Christmas. One set was their initial (when she marries, her initials won't change) monogrammed in her favorite colors, the other was a set of kitty & puppy artwork for their pets. They loved them so much, they looked at me and said 'you should sell these!' At the same time, I made glass glitter ornaments for everyone in the family. They loved them so much I was encouraged to make those as well. Needless to say, both can be found in my shop now in a wide variety of patterns and colors. I also have sets of cards, recipe clips, magnets...they're all just useful things that *I* would want to get, so why not make them available to others?
Visit Caffeinated Papercuts on Etsy