Introducing Carol from Only Made Once:
My name is Carol Wagner and my Etsy jewelry shop is called Only made once
.
I make one of a kind beaded necklaces, bracelets, earrings, bookmarks, and key chains.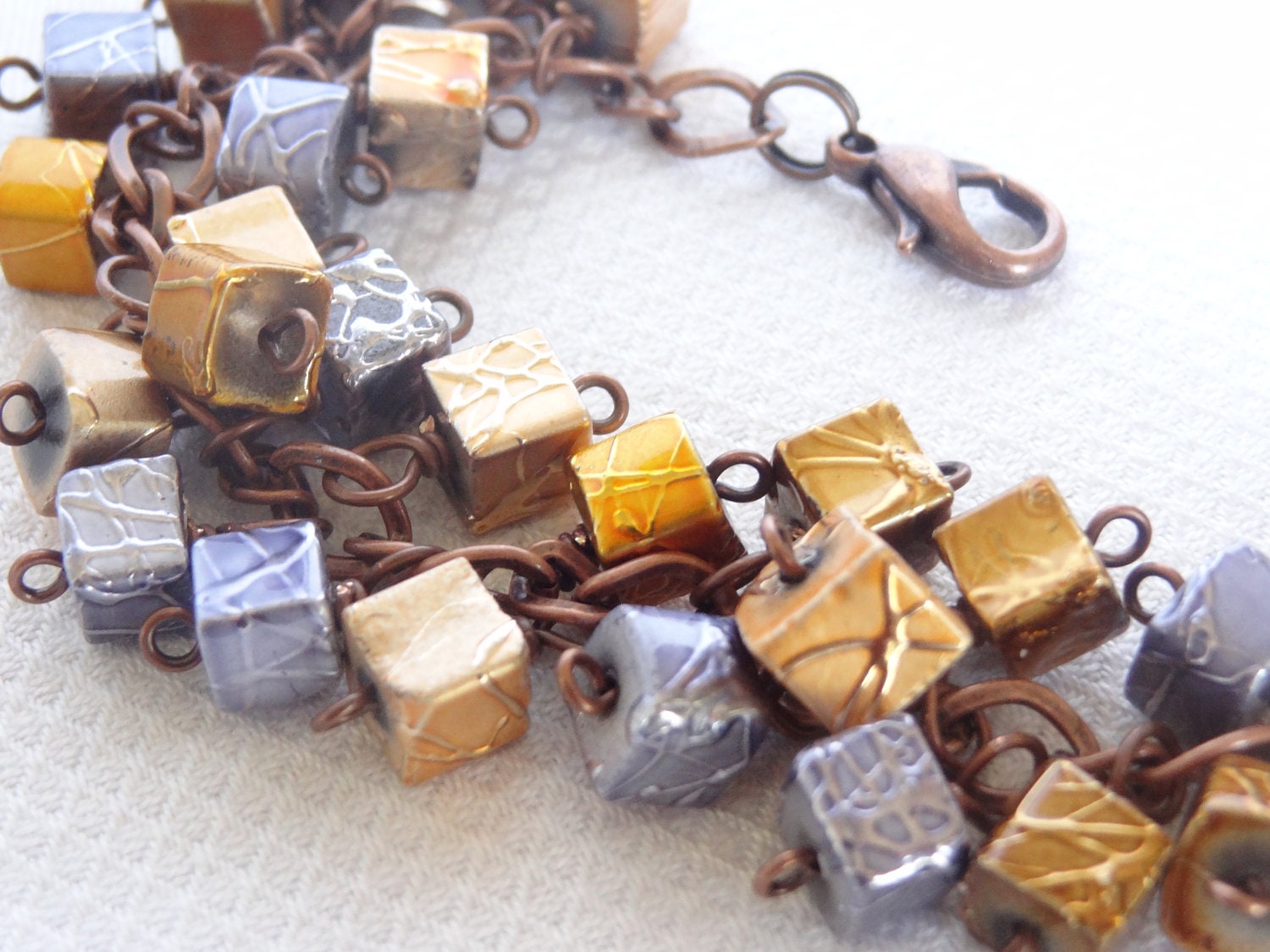 Dangle Bracelet

I have always loved beaded items and even have a very large beaded Christmas ornament collection.
I started buying beads about 8 years ago and have been making jewelry ever since! I love working with copper and brass metals and mixing them with beautiful glass earth tone beads that I have found.

All of my jewelry items make great stocking stuffer ideas. Each year I make items for friends and family, and have even given my jewelry and bookmarks as bus driver and teacher gifts.

Christmas is a great time to spend a little extra time with your friends and family. We love to have movie night and take in all of the old Christmas classics. We always find time to go for a drive with the kids and look at all the neighborhood holiday lights.....and we always find time to play outside in the snow!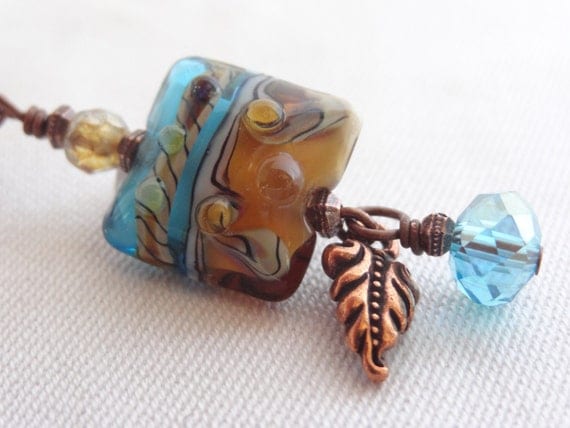 Pendant Necklace