What's your name and your shop name?
Jenn Fisher of Loves You Stationery Co.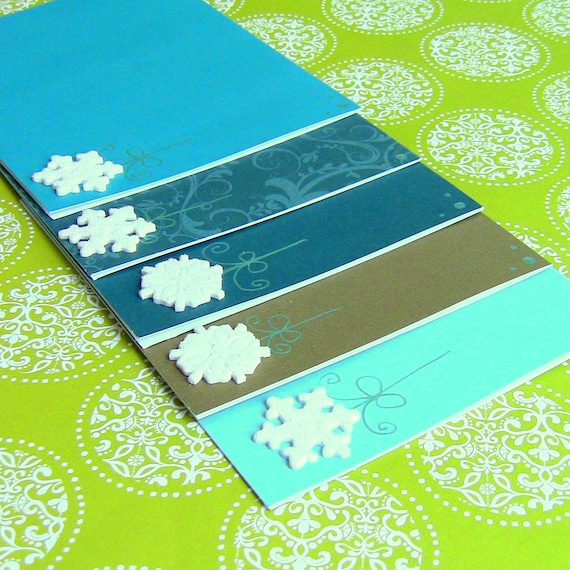 Set of 8 Christmas Cards
What do you sell?
Handmade Stationery (Cards, Stationery, Party Supplies etc.)

How did you get into your craft?
I love weddings and handcrafted almost every stationery aspect of my wedding to my amazing hubby, Bryce. Bryce is also a US Marine and writing letters has always been a huge part of our relationship, it's so romantic. Even before I made my own stationery I would always decorate the cards and paper I would use to write him!

Who/ What inspires you?
I am usually inspired by the materials I am using. When I buy new materials I like to separate them into the sets I will make from them and then put them in a basket that I will randomly draw from to make my next item. It keeps my creative bone from getting fatigued and makes the creative process really fun. There are other ways my materials or themes inspire me but that's my favorite!

How is Christmas celebrated in your family?
With traditions, lots of them. When I have to miss one it makes me so sad. My husband is stationed on a base far from my family so sometimes we've had to miss parts of the holidays and it always breaks my heart, but since we've started our own family we have started to create our own traditions and it makes the holidays special in a whole new way!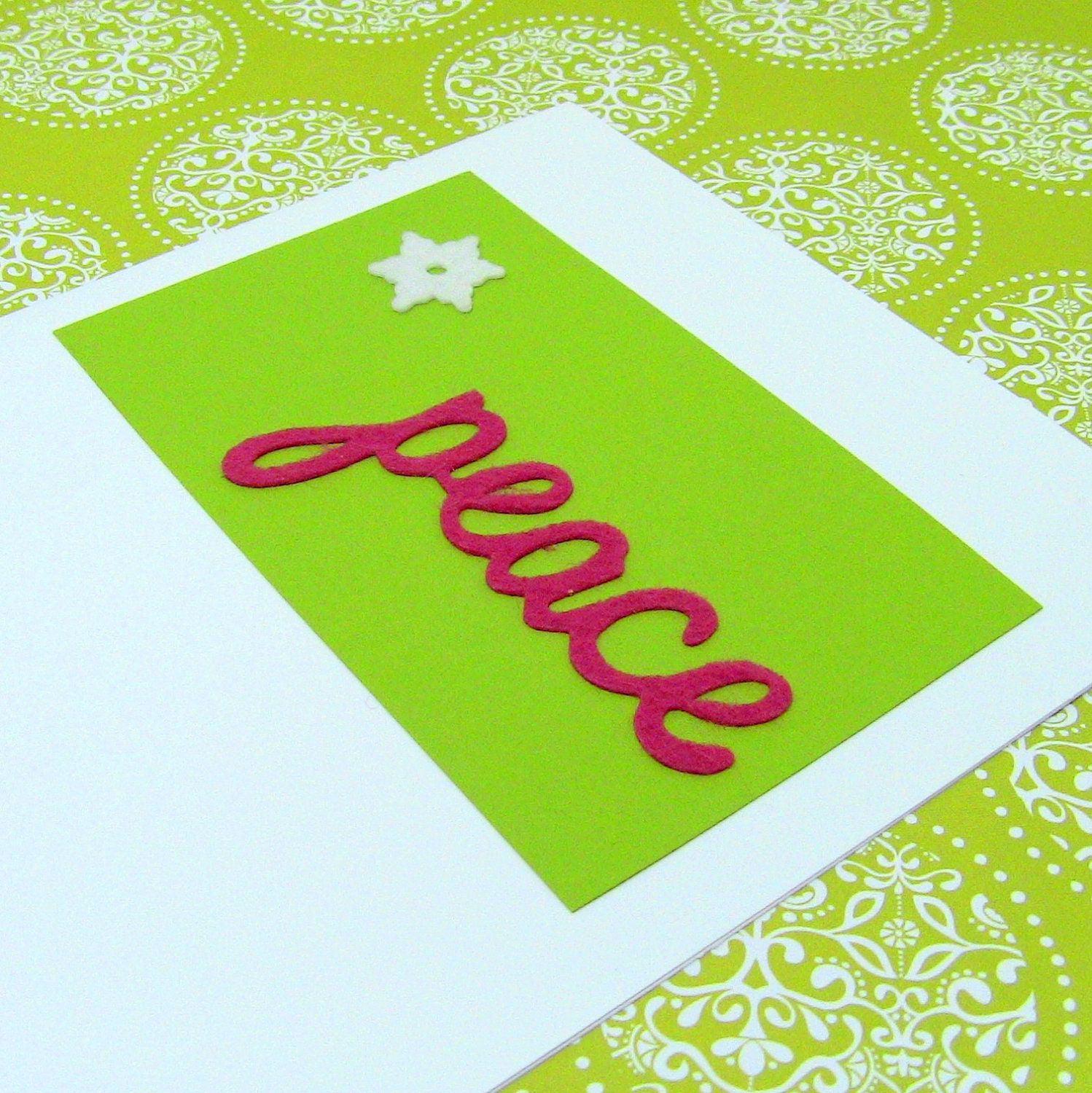 Holiday Card with Felt Message
What is your favourite Christmas song?
I have two, "All I Want for Christmas is You" by pretty much anyone, and "God Rest Ye Merry Gentlemen/We Three Kings" by the Barenaked Ladies feat. Sarah McLachlan. But I listen to Christmas Music a lot and really love most every song.

What is your favourite tradition?
This is hard but if I have to pick I would have to say decorating the tree and the house. I have a lot of holiday memories and they all tend to start with that act.

What's for dinner this Christmas?
Christmas Eve is Prime Rib at Grandma's and then Christmas Day is a buffet of different amazing foods we generally have every year that can sit out most of the day so we can graze through the activities of the day.

What Christmas gift did you get as a child that you particularly remember?
I don't know that I could count myself as a child but I was a young teen and it was a wonderfully amazing sewing machine my parents found for me. I never thought I would be able to get one and they found it just for me! I still have it and it is a treasured tool in my craft area. Thanks Mom and Dad!

Share your tips for non-stressful, peaceful Christmas.
Remember why you love this season. What it means to each of us and our favorite parts may be different, but the themes are all the same, Peace, Love, and Family! And do some shopping on Etsy, there is nothing like finding the perfect handmade or hand-chosen gift for the people you love!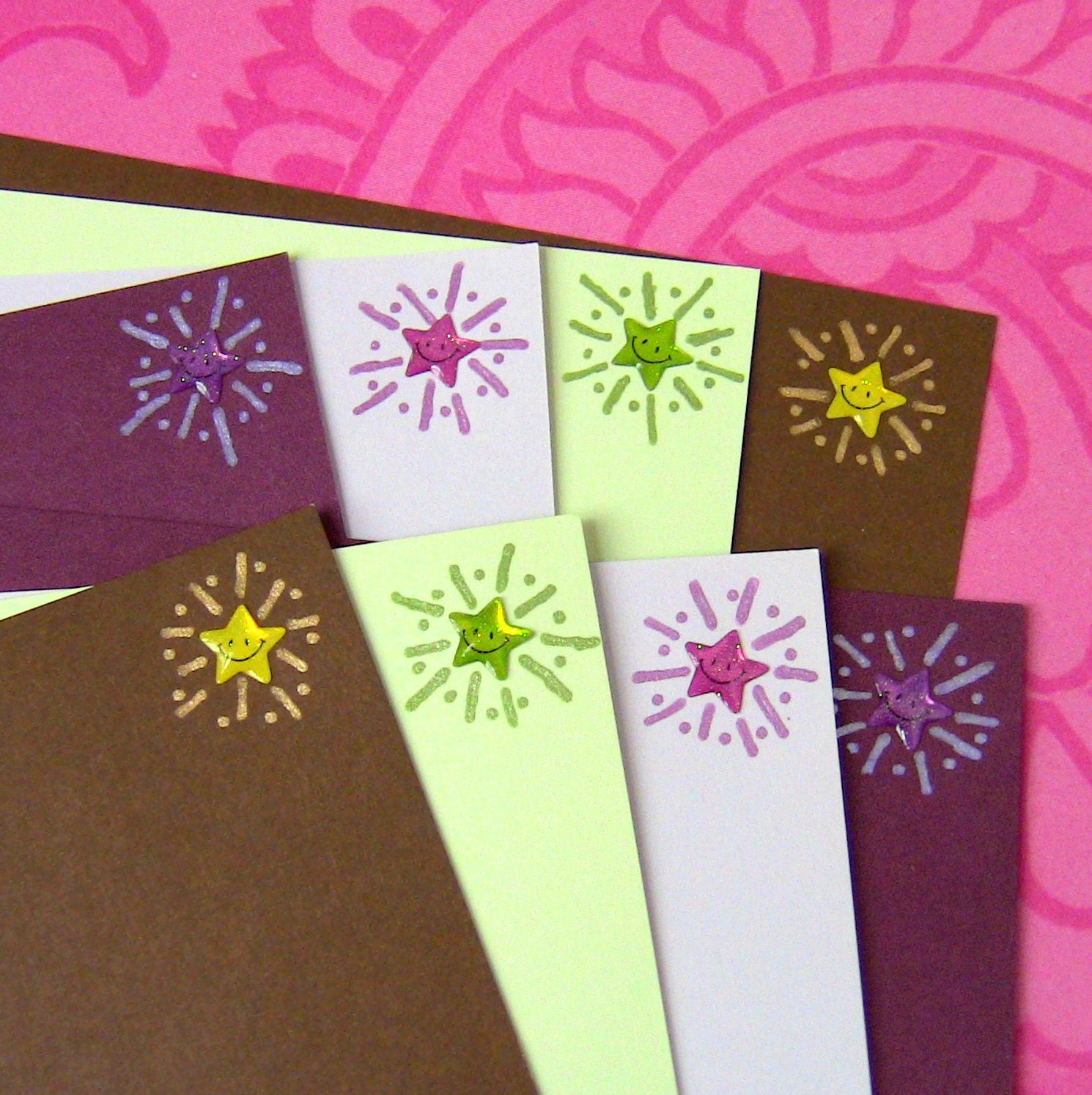 Firework design note cards

Which stocking stuffers do you sell? What's the story behind them? Have you given them as gifts to for your family and friends?
I sell great stationery sets! I started making them as gifts for my family one year after finding out my husband was due to deploy soon (I even found matching stamps to put on them so all they had to do was write the letter.) They loved them and told me I should try selling them. I found Etsy and the rest is history! I have a lot of different types that are great for all ages and styles. There are quite a few sets for $10 or under and then there are others for $25 or under. Many can be customized as well with the recipients name or monogram, just contact me for more information and options!