What's your name and your shop name?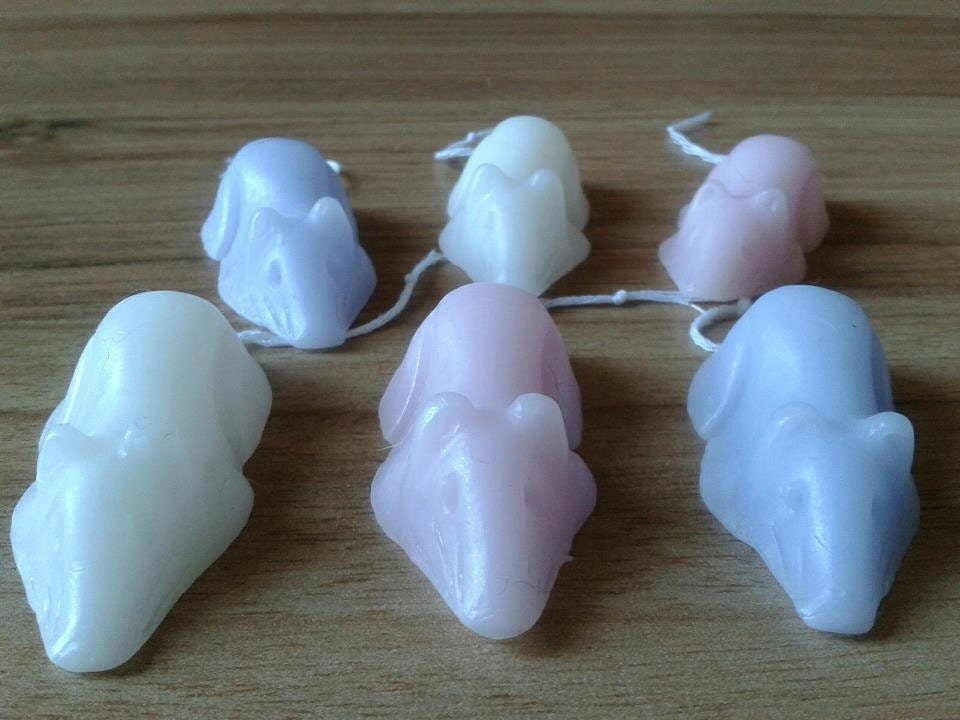 I'm Sarah Ann and my business is Little Soap Suds. Though locally I am known as Soap Girl...I can live with that, lol :)
Handmade dessert & sweet flavoured soaps, bath bombs, candles.
How did you get into your craft?
It has been a passion of mine for years but I wanted to offer something different and I love desserts, haha :)

Who/ What inspires you?
M

y family, my friends, my boyfriend - they have all supported me throughout this. And the people I meet along the way - other crafters, customers - it's an amazing community of people.

How is Christmas celebrated in your family?
Very traditional. We get up early, exchange gifts, watch movies and just spend quality time together.

What is your favourite Christmas song?
I like Silent Night :) But there are soo many - IT'S CHRISTMASSSSSSSSSSSSSSSS!!! We all do it :)

What is your favourite tradition?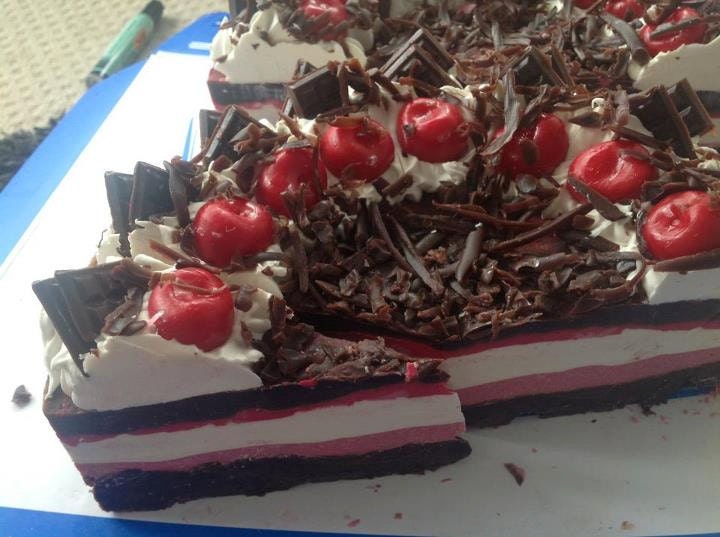 Black Forest Gateau Cake Soap
Spending Christmas Eve snuggled up with hot chocolate, cookies and watching Home Alone 2 - I love it!

What's for dinner this Christmas?
I'm the chef - so it is turkey and all the trimmings. I don't let anyone else help me!!

What Christmas gift did you get as a child that you particularly remember?
One of my favourite gifts was a handmade baking book my sister made me - she put so much thought into it and found some great cakes!!

Share your tips for non-stressful, peaceful Christmas.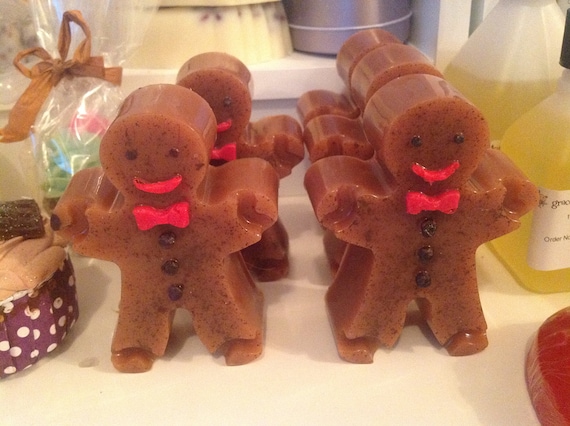 Gingerbread man soap
Just enjoy it - if things doesn't go to plan it doesn't matter. And use the time to spend proper time with your loved ones - get out the old board games!!

Which stocking stuffer do you sell? What's the story behind them? Have you given them as gifts to for your family and friends?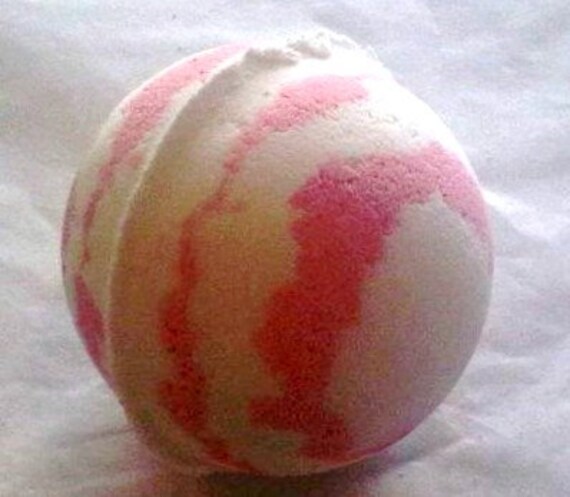 Perfect Stocking Filler
A lot of my range of soaps and bath bombs could be used as stocking fillers. But the Christmas themed ones are the Gingerbread Man Soap, Candy Cane Bath Bomb (with soap inside), 4 Mini Xmas Soaps (1 Reindeer, 1 Tree, 1 Santa and 1 Gingerbread Man) and Champagne Glitter Bath Truffles.oh and the chocolate chip cookie soaps.
I love Christmas and it is a time to indulge but everywhere just has selection boxes and chocolates - even as a kid you always get more sweets than you will ever need!! I wanted to create some fun themed sweet Christmas products that lasted longer than a selection box, that people could relate to and that wouldn't rot kids teeth and have everyone rushing to join the gym in January! So this year my motto is ditch the selection packs and go for the soaps - an unusual special gift that hopefully people will love as much as I do.
Little Soap Suds on Etsy